The olive oil from the olives of rural area of trappeto is a typical product of absolute quality. It can be purchased directly from local producers at any time of year. From producer to consumer: Quality and good price guaranteed!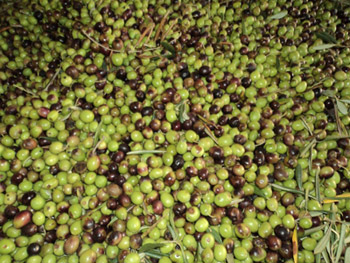 The extra virgin olive oil is an essential component of the Mediterranean diet due to the fact that it is derived from the fruit and not from seed, particularity that allows him to enclose a number of important nutritional and organoleptic qualities. It distinguishes itself for its high concentration of vitamins A, E, D ​​and K which are assimilated by the human body if the oil is consumed raw.
The oil is also used for cooked dishes, such as frying, because it decomposes only at high temperatures, ie around 250-300 degrees.
The extra virgin olive oil is one of the main ingredients of Mediterranean cuisine and can be used in multiple ways. In fact it is not only used for frying, but also as a condiment, such as for salads and pasta dishes such as beans, pasta and according to the various types of vegetable soups.